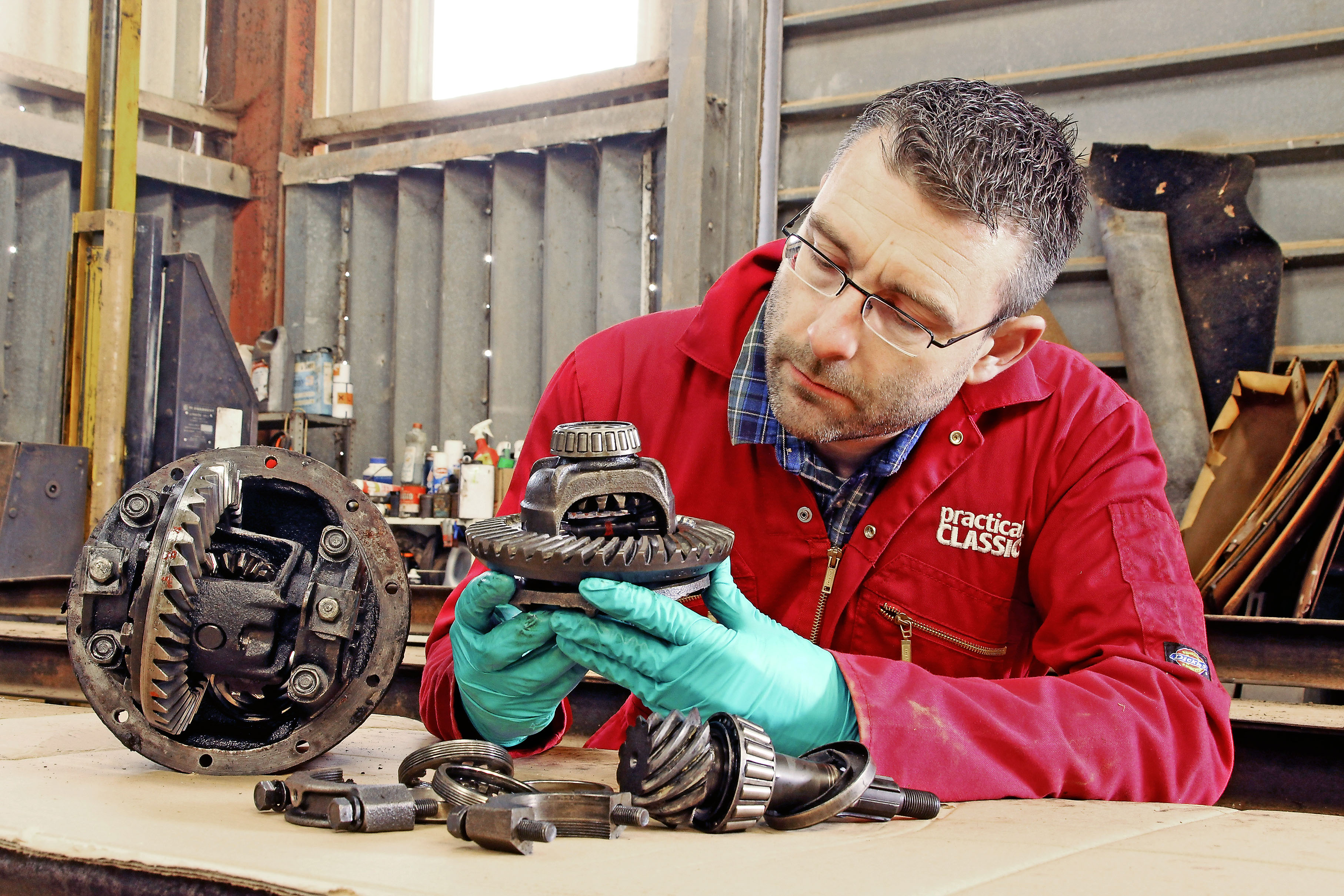 Whining may have more than one cause, so it's important to try to understand where it's coming from in the first place. It's important to stress that whining that slowly asserts itself over a period of time is not generally a sign of imminent collapse. A sudden onset of noise might be a harbinger of doom – bit first check the oil level isn't critically low due to a failed shaft oil seal or missing casing bolt.
Test-drive the vehicle while listening carefully to the types of noise produced and when they occur. A moaning, grinding or whining that's present all the time might be down to worn gearbox bearings. Gnashing sounds tend to be caused by gear teeth that are worn or not meshing correctly – or perhaps by a bearing in the terminal stages of wear. Incorrect meshing can be caused by a collapsing bearing or a broken bell-washer (a sprung concave washer that keeps everything in place on a shaft). The gnashing may briefly abate when the throttle's released, then resume as the drivetrain goes into overrun. This is sometimes accompanied by a tendency to stick in or jump out of gear.
Noises that come from the final drive may be due to worn or slack bearings, or from incorrect adjustment of its crownwheel and pinion. Grinding or rumbling noises might implicate rough bearings, whereas whining, howling or moaning when accelerating or decelerating point to poor adjustment.
A heavy vibration in the instant of transition between acceleration and deceleration is often caused by insufficiently preloaded pinion shaft taper-roller bearings. This can be cured by retightening the nut on the end of the shaft or adjusting the shimming of the bearings. A whine or gnash that's only obvious when coasting in neutral or when dipping the clutch may be down to overtightened pinion bearings.
Clonking between acceleration and overrun points to too much backlash between the crownwheel and pinion, cured by adjusting the position of the crownwheel bearings. First, though, check for excessive play in propshaft or driveshaft joints and worn hub spines. Grinding noises that occur when accelerating hard with the steering on full lock may indicate wear of the sun and planet gears of the differential.