Presenter Biogs
Danny Hopkins
As Editor of the biggest selling 'hands-on' classic car magazine in Britain, Danny has led the restoration of hundreds of vehicles in the Practical Classics workshop. In a journalistic career spanning two decades, he has reported on the restoration of cars of all eras and types and has, himself, owned and restored a wide variety of classics. His current projects range from a venerable 1960s Volvo 164 to a Jensen Interceptor.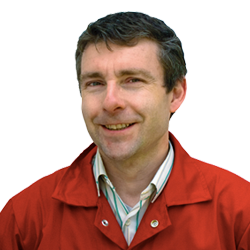 Ed Hughes
Ed spent almost 20 years teaching woodwork, metalwork, science, electronics and maths in secondary schools while running an increasingly large fleet of obscure, Eastern Bloc cars. Those educational skills – plus years of scientific analysis of everyday motoring annoyances  – mean that he has the ability to explain things well, guiding the hobby mechanic through complex tasks while identifying the possible pitfalls along the way.
Michael Coman
Michael, joint owner of Gilbert-Michaelson Automotive Restorations, brings with him a wealth of experience. He's currently encouraging a new generation of mechanics and engineers in his role as tutor on the Classic Vehicle Restoration course at Leeds College, where he works with young people to develop their skills. Michael was mad about classics from a young age, his love affair with old cars starting with Minis at the age of 17.
Ben Field
Ben has been with the Practical Classics team for more than 15 years and has been restoring cars for over 25 years. He is a qualified City & Guilds classic car restorer and can boast a huge range of welding skills. He's welded an aluminium ship and has produced some of the installations within the Millennium Dome in London.